7 new bitmojis with 3 bonus variants gives us a bounty of 10 new things to review!
Legends Only
It's not every week that a bitmoji with this strong of an aura of power and presence is dropped in our laps, and I, for one, am here for it. Maybe it's because it reminds me of the moment Cash gets to enter the Power Caller suite in my favorite movie of last year, Sorry to Bother You. Or maybe it's a yearning we all share to be recognized as legends—if only in some small niche of life—and revel in the glory and perks that come with such status (if any, how would I know?), or to magnanimously bestow such an honor on a friend, lover, or casual acquaintance.
---
Cat Mom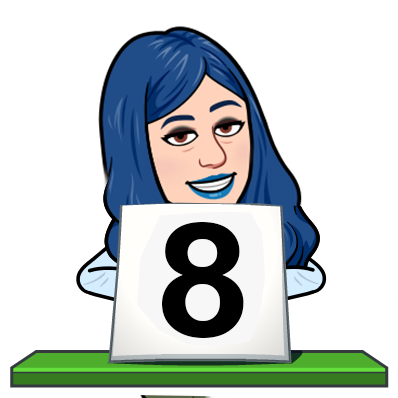 I'm a sucker for a bitmoji with cats, and this one's got not one, not two, not three, not even four, but—get this—five adorable kitties, just being all cute and shit, and it's all I can do not to just straight up squee, rate this a 10, and collapse in a puddle of awwwwwww. But the phrase Cat Mom just isn't one I've ever felt comfortable with. As an adult woman with no kids or plans to have them, I don't like the implication my three cats are some sort of child-substitutes. I've always wanted cats, I've never wanted kids. Meh, I should probably just own it and buy myself a Cat Mom AF coffee mug and be done with it. Fun fact: though five is a lot of cats to be featured on one bitmoji, it doesn't even come halfway to matching the record-holding thirteen(!) cats found on a single bitmoji.
Related bitmojis:

---
Still, I Rise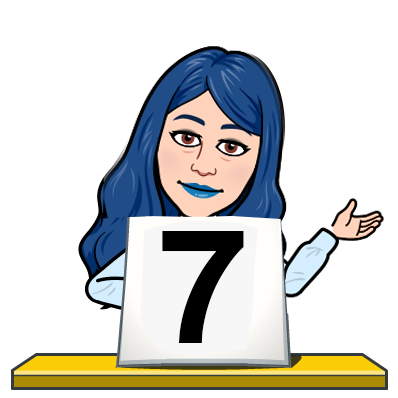 Nice to see Bitmoji giving a nod to Black History Month with this one. The title of Maya Angelou's defiant and inspiring 1978 poem "Still I Rise" (note to whoever edits the copy at Bitmoji headquarters: there's no comma) is employed here as a sort of shorthand slogan for resilience in the face of the ungodly adversity and oppression that black Americans have been made to suffer through for centuries.
Related bitmojis:

---
Nice to Meet You!
It's genuinely nice to meet this useful "Nice to meet you!" bitmoji, yet it also feels like it really should have been part of the original set of bitmojis that launched with the app back in 2014. It just feels… basic. Not bad, just basic. You meet someone online and, like any reasonable person, you want to greet them with a friendly bitmoji so they know you're not some psychopathic troll, but up until this week the best you could do was…
Related bitmojis:

---
Good Morning!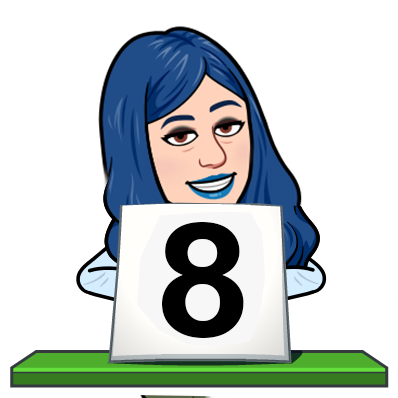 On the other end of the spectrum, Bitmoji has already provided us with at least 10 ways to wish each other a good morning. You can can do it with preternaturally wide eyes over a steaming cup of coffee, you do it holding stacks of virtual pancakes or a breakfast tray, you can even do it ringing a massive bell or with your face on a box of cereal, so my point is that if you're going to create a new "Good morning!" bitmoji it needs to be good enough to get chosen over its predecessors at least some of the time, and I think in that regard we have here a success. The avatar-face-in-the-mouth-of-a-bird is something we haven't seen since 2017's "Chicken face", and once again we're left wondering: is this the avatar wearing a bird outfit, or has the avatar somehow crammed its entire body into the insides of a living bird? We'll leave that question to the philosophers and just enjoy delightful art with its gratuitous butterflies and an earthworm inexplicably smiling moments before being devoured by the bird. Because nature.
Related bitmojis: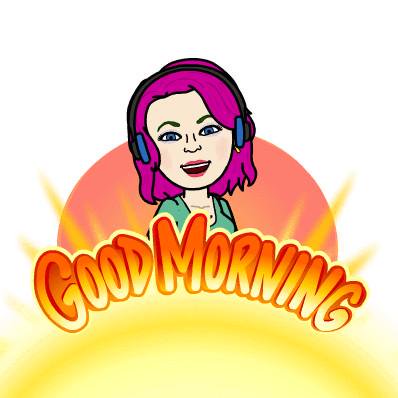 ---
2019: Year of the Pig
Each year Bitmoji helps ring in the lunar new year celebrated in China, Vietnam, and Korea by re-releasing two bitmojis with updated art to reflect the current year and its accompanying animal as per Chinese astrology. So far we've seen the years of the goat, monkey, cock, and dog, and today's release brings us the Year of the Pig.
Related bitmojis:

---
Happy Lunar New Year 2019
The second of the two Lunar New Year bitmojis that gets updated each year features 2019's spirit animal with its arm around the avatar, taking a selfie. As is tradition, each year three variants are produced with the text in Vietnamese, Chinese, and Korean. I have to say, I like the more-excited-to-be-doing-this avatar poses in 2015, 2016, and 2017 better than the ok-if-you-insist pose from 2018 that is simply repeated without change this year. Last year we got a stand-alone "Selfie with dog" bitmoji and also saw the same dog appear in the Lady and the Tramp Pasta Scene inspired "Eating spaghetti with dog", so perhaps this won't be the last we see of this pig!
Related bitmojis:

NOTE: While the 10-rating, 5-rating, and 1-rating are actual official bitmojis, the rest of the ratings (0, 2, 3, 4, 6, 7, 8, and 9) are unofficial custom creations, so you don't expect to find them in the Bitmoji app or The Bitmoji Museum Archives. Names applied to particular bitmojis are entirely unofficial and used only for convenience.
Share this with the world!