Hooray! Strong evidence today that last week's panic may have been misplaced. Context: every week since 2014 has seen the release of a minimum of 6 brand new bitmojis—until two weeks ago when that number unexpectedly dropped to 4, and last week when it further fell to just 3. Did this signal a permanent slow-down in output by half? Bitmoji social media was silent about the change, continuing their recent tradition of posting only one of the week's newmojis, leaving it to users to discover other new ones on their own. Who knows what the future holds, but this morning I awoke to find 5 new bitmojis available in the app, so phew, the situation is perhaps not as dire as I feared! Anyhow, here's how the new ones rate:
Aloha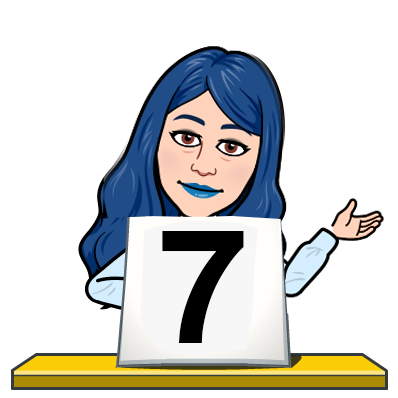 The most unique and generally useful of today's new releases is this universal Polynesian greeting. Though often used by outsiders as a simple replacement for "hello" or "goodbye", the word derives from the concepts "alo" meaning "face to face" combined with "ha" meaning "breath of life". It is a word indicating love and compassion, and to some degree refers to and reinforces a particular cultural norm. In 1986, Hawaii lawmakers went so far as to pass the Aloha Spirit law which states that "Each person must think and emote good feelings to others."
Related bitmojis:

---
Hey Girl Hey!
My first thought was that this was a reference to the "Hey, girl…" Ryan Gossling memes that took the interwebs by storm starting in December 2010, but it turns out that "Hey girl hey!" has an even older origin story. It was first popularized by a briefly-appearing contestant on a 2007 episode of the MTV series "A Shot at Love with Tila Tequila", who repeatedly used the phrase to express flirty sexual interest in the show's star who outed herself as bisexual in the the first episode. Tequila, once the most popular person on Myspace.com, has more recently fallen out of public favor after expressing admiration for Adolf Hitler and his rabid anti-semitism and white nationalism.
Related bitmojis:

---
GLHF!
"Good luck, have fun", acronymized as GLHF is a phrase used almost exclusively by multiplayer online gamers at the beginning of a match as a gesture of good sportsmanship, much like GG for "good game" is used at a match's end. As such it seems a bit odd of a choice for a bitmoji. I'm not aware that any current titles allow for bitmojis to be sent back and forth in-game, but maybe the Bitmoji folks are aware of some evidence that this phrase is busting out into the mainstream, or want to help it do so? *shrug*
Related bitmojis:


---
Will You Go To Prom With Me?
Prom season for the high school class of 2019 kicks off with two new themed bitmojis. How I wish Bitmoji had been around in the 1990s to save me the hours of anxious dread surrounding the idea of having to actually approach a potential prom date and ask this question in person, running a decent chance of heartbreak and/or humiliating rejection delivered face-to-face, sometimes with multiple onlookers. Just remember kids: it's not the bitmoji you select to ask someone to the prom that is a true measure of your character, but the bitmoji you select in reply when you are asked to the prom by someone else. Make good choices.
Related bitmoji: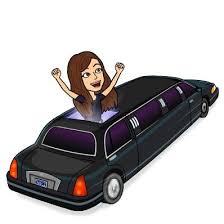 ---
Prom?
The thing about bitmojis aimed at high school kids is that they take on a real creep factor when used by grown-ass men like our beloved septuagenarian model Prescott here. Let's all pretend he's innocently sending this bitmoji to one of his many, many, many grandchildren—not to ask them if he can be their incestuous age-inappropriate date, but merely to introduce the topic of the upcoming big event in their life. It's that slight ambiguity in meaning that makes this (and last year's extremely similar "Prom? Sign") a less-committal way to go about seeking a prom date, allowing a squirmy level of plausible deniability. "What do you mean 'never in a million year would I go to the prom with you'? I was merely broaching the subject of proms in general, not asking you to one. Now please stop pointing at me and laughing with your friends!" (Yes, clearly I have my finger on the pulse of how today's high schoolers talk to each other.) To all those out there making prom plans for this spring, I leave you with these wise words: GLHF!
Related bitmojis:

---
NOTE: While the 10-rating, 5-rating, and 1-rating are actual official bitmojis, the rest of the ratings (0, 2, 3, 4, 6, 7, 8, and 9) are unofficial custom creations, so you don't expect to find them in the Bitmoji app or The Bitmoji Museum Archives. Names applied to particular bitmojis are entirely unofficial and used only for convenience.
Share this with the world!